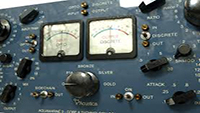 27. Do not underestimate automation
Automation in mixing EDM is one of fine nuances that distinguish commercially released music from novices' works so dramatically. In principal, this is a simple, however, sometimes laborious way to bring movement into static, however, high-quality sound after basic professional mixing studio. Naturally, you shouldn't pick it up from the very first stage (except, perhaps, vocal loudness automation) as far as it will divert you from building up the main song structure. Professional EDM  engineers recommend achieving ideal "static" sound first, and only after you have put the last hand to instrument processing, you should draw automation. Afterwards the engineer sometimes has to fix up nuances which have all of a sudden turned up, though – by the way, it's a small price to pay for a magnificent sound. 
28. Do not go too far
It sounds odd, but in mixing, it's important to know when to stop. If instrument sound suits you when the interference is minimal, that means good deal – do not overload with plenty of effects only because "I am a best mixing mastering engineer indeed". The right processing is just as much and then as when it's really necessary. Senseless use of effects will only ruin the sound.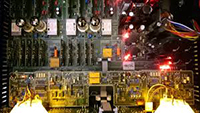 29. Guidelines, not rules
Yes, music doesn't admit precise rules, but there are some guidelines based on pro EDM mixing  engineers' experience – that is exactly they are useful, especially as a starting point for the search! Let your fantasy pass all bounds, but do not underestimate guidelines on a purely technical side of mixing. They have behind many years of experience that will prevent you from unnecessary wanderings.