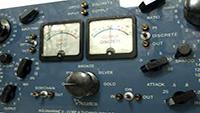 30. White noise – halleluiah
It is impossible to imagine at least one EDM track without having white noise! This waveform has been used by audio engineers practically since the earliest work stage – from the design of separate sounds to the arrangement of entire transitions. The absence of its own tone and an array of harmonics in the whole spectrum is the reason why white noise is so widely used in rap mixing. Mix it to synthesizers, create drum tails, use it as rhythmic filling through a sidechain and whatever suits you best. Your studio – and that is you to make a decision!
31. Start with the base
The main sounds that make people shake dance floor are kick and bass. In dance music mixing, they are a keystone that is why you should start track processing exactly with them. Experienced EDM music engineers claim that you should make this couple work, and finding a place for the other instruments just applies the right skills.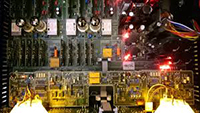 32. Keep the low end clear
Low end is the most complicated field for a novice. As these frequencies both sound quite illegible for human hearing and have the greatest energy that can easily overload a master channel. That is why they clear stems so carefully in studios (except kick and bass stems) from a low frequency element - it can be heard in every mixing mastering demo. Accumulation and intercrossing of these harmonics haven't brought benefit to any song yet, and engineers practically always filter them. The same concerns reverberation and delays – another mud source in each song. In mixing and mastering while using spatial effects, it is recommended to clear them up with low cut filters as well.