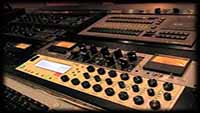 Contrast
It's always necessary to keep in mind that the sound and forms transmitted with mixing and mastering are quite specific and relative things. For example, perspective and the depth of a mix are also created by contrast. That's why when engineer creates overall picture; he needs not only to process far audio signals by emphasizing all the details which accompany removal, but also to bring the closest to a listener instruments to the foreground. On the whole it looks like that: the engineer must make farther audio sources diffused and less bright by adding space processing, closer instruments must be a lot brighter and with minimum reverberation (and even without it at all). You shouldn't make a mistake by trying to headline all the elements as during such a mix the sounds in the foreground will be too close to each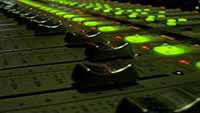 other, and the background will be left empty.
Delay
Mixing and mastering engineers often use delay effects instead of reverb plugins to give vocals more space. This type of processing you can hear in our mxied songs demos. Or, alternatively, they combine delay with less amount of reverberation or use settings with long pre-delay (in the range of 90–110 ms). As far as close audio signals must sound brighter than far ones, much brighter reverberation with more intelligible earlier reflections might be applied by engineer.
It's also often useful to apply two different reverberation types: the first one with typical sounding, sort of plate reverb, and the second one which is rich in earlier reflections.