Stem mastering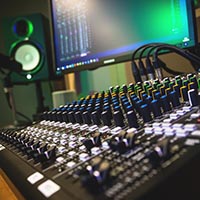 (turnaround 2-3 days)
Perfect solution if you want to give us the most flexibility when master your song.
Up to 8 stems allowed.
Example: Drums, Bass, Keys, Percussion, Guitars, Lead Vocals, Backing Vocals, FXs
If you want to get extra edit of your Master for iTunes please add "Mastering for iTunes" in extras.