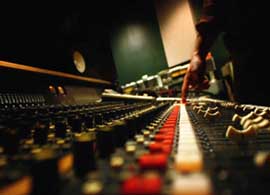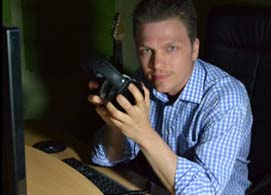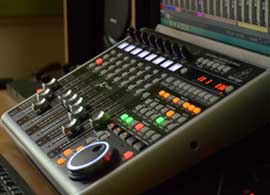 ONLINE MIXING AND MASTERING SERVICES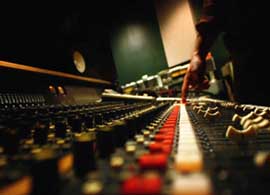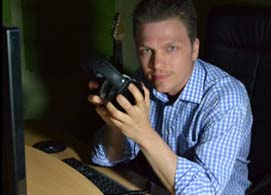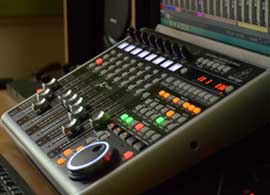 Tired of no followers, no traction, no streams, and not standing out?
I WILL HELP YOU SOUND LIKE TOP-TIER ARTISTS AND GET NOTICED!

- Spotify, Amazon Music, Radio, TV ready product
- Over 15 years experience
- 12,000+ Songs Completed
- Apple Digital Masters Certified
I MAKE SONGS SOUND INCREDIBLE
My work
Got stuck with endless mixing tutorials and countless plugins?
Tired of efforts to get the sound that award winning artists have?
Let me handle the burden of engineering and give you the freedom to be
ARTIST!
USE QUALITY SPEAKERS OR HEADPHONES TO LISTEN
DIDN'T FIND THE GENRE OR TYPE OF SOUND YOU LOOKING FOR?
FOR MORE DEMOS IN HIGH-RES FORMAT
WHAT PEOPLE SAY
ABOUT MY WORK

Dominic Hood
What more can I say but WOW!! Elijah really nailed this song and took it the next level. I am so happy with how this turned out and the patience of EK with a few hiccups. Thanks again mate and next song will be with you shortly!!
Hip-Hop Mixing and Mastering

Harrieta
Elijah is professional. He took my mix from a bad sounding one to a pro sound. His very quick, has very good communication, and patient. He does whatever it takes to delivery the best. I recommend him and I'm definitely working with him again.
RnB song Mixing and Mastering

King Clea
Great ears! Knows what needs to be higher, punchier, lower, etc. Easy to work with, fast and overall a great engineer! Two thumbs up! Definitely gonna work with you again.
Funk song Stem Mastering

RiffQueen
Fantastic experience. Excellent work and quality. Very accommodating of revisions and sharp instinct for what I was trying to describe. Made my first song sound amazing. :D
Metal song Mixing and Mastering
Ali Pahlavani
It was a pleasure working with Elijah. He is a professional and gets the job done perfectly. Thanks heaps mate :)
Pop song Mixing and Mastering

Darren Baines
Elijah is amazing to work with and has a great set of ears. Top quality result! Thanks mate.
Dance-Pop song Mixing and Mastering

Naz Alakai
Quick! Nice clean polish, loved the attention to detail! Will definitely be ordering again with future projects. Thanks for everything.
Chillout song Mixing and Mastering

Stephen Tailor
Ayyy!!
Elijah got an ambition and patience that no one can teach! He is truly amazing at this! Thank you so much for working with me Elijah! It was truly an honor to get help from you. You are AMAZING! Thank you for everything.
EDM song Mastering

Vrokel
Very quick and responds in great timing! Not to mention, I loved my finished file. I highly recommend E.K.!
Latina song Mixing and Mastering
LABELS WHO TRUST MY SERVICES
About me
Hi! My name is
Elijah.
I'm the EKmixmaster studio owner, audio engineer, a sound perfectionist. And just a guy who is passionate about helping artists to get that WOW! effect from their music! I've been running an online mixing and mastering studio
for 15 years now.
​I DON'T JUST MIX WHAT YOU HAVE - I HELP TO FIX ACTUAL PRODUCTION ISSUES AND IMPROVE YOUR FUTURE WORKS!
I have a long history in the music world, from a performing artist, bandleader, working as a recording engineer, to online mixing and mastering for clients all around the world. I've been incredibly lucky to have learned from some of the best in the business and it is that knowledge that I strive to bring into work done for you!
​ As an engineer with a musical background, I understand
your needs as an artist
and the importance of High-Quality sound for you
to make it
in this super-competitive world called music industry! I am proficient in professional mixing and mastering songs in the genres of
POP - RAP - HIP-HOP - ROCK - ACOUSTIC - FUNK - DANCE MUSIC - INDIE - BALLAD - CHRISTIAN - RNB - EDM - DUBSTEP - DEEP HOUSE - TRAP - TRANCE - BREAKBEAT - ELECTRONICA - CHILL OUT - AMBIENT - ORCHESTRAL MUSIC
Extras
In addition to basic online mixing and mastering services, I also provide add-on services with the aim of further improving the final sound of your mixes. These include:

VOCAL TUNING. I will polish up vocals to correct pitch and rhythm inaccuracies by the performer through the use of Melodyne, the leading software in vocal tuning.

PROFANITY FREE mix Version. I can help create a "clean" version of your "explicit" track ready for broadcast radio and/or Internet streaming by censoring violent language through the dampening of vocals or substituted with sound effects as deemed necessary.

DRUMS REPLACEMENT. If the drums recorded don't match the timbre of a song or are simply not recorded well, I can replace their sounds with high-end samples from sampled drum libraries while programmed to seamlessly keep the natural rhythm and dynamics from the original drum recording.

DI GUITARS AMPING. If the recorded electric guitar tracks sound too dull, I will polish up the track by processing the raw DI tracks to give it more life on top of the basic music mixing and mastering services.

ALTERNATIVE VERSIONS of the Mix. If additional versions like "only an instrumental track" or "only a piano and vocals" are required, I will provide them at the price of only $20 for each version.

The AUTO-TUNE effect. If requested, I can re-create "robotic" vocal sound also known as "T-Pain Effect" on any vocal track and part of a song as a further enhancement.

A TRACK PACKAGE FOR REMIX. On completing mixing, I will export and send all the project tracks/stems with the applied processing so that you can further use them in live performances and remixes.
Mixing and Mastering Services from EKmixmaster studio guarantees to provide customers with transparency and the delivery of commercially sounding recordings all within a fast 5 - 10 business days turnaround time. I have serviced many artists, producers, and labels for the last 15 years through my high-quality standards and selection of affordable rates, packaged deals, and understanding of all genres of music.

At EKmixmaster, what sets me apart from other remote audio mixing studios is that I offer my clients constant communication throughout the mixing and/or mastering process by staying in touch every step of the way. I will provide recommendations and suggestions along the way in order to give your song a life of its own while staying true to your song's sonic intentional sound. I will keep you updated on the progress and if there is anything you'd like to be modified, I will make sure to make those changes as needed. It is through this transparency that my clients appreciate being a part of the mixing process and can depend on me, knowing that their song is in good hands.

You can also visit the EKmixmaster studio BLOG. Here you can familiarize yourself with some mixing and mastering techniques that I personally use on a day-to-day basis. Presented are curated videos and articles created by me for your convenience and reference - absolutely free.
If you would like to place an inquiry to EKmixmaster studio's affordable mixing and mastering services, please request a quote. I will get in touch with you as soon as possible and look forward to working with you!