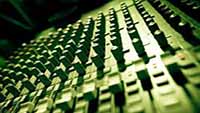 Why is it so difficult to achieve amazing sound? Mixing, causing an explosion of emotions, music, which becomes a real work of art? Both professionals and beginners are wishing to improve the sound, to get the right sounding, to create the heart touching recording.
However, in some cases, in order to obtain the desired audio an professional mixing and mastering engineer should not simply do the right things ─ he must avoid any mistakes. It will significantly make one's life easier.
Imperfect Equipment
It is a sort of a favorite whipping boy in essence. Usually, if something is heard wrong in the recording, many beginners primarily point at an studio imperfect equipment.
Nevertheless, let us be honest: first-class instruments give perfect sounding, they simply cannot do otherwise, but only if you know what to do with them. Often surprising quality of some recordings is made at the primitive or cheap equipment, but here the main role has played by sound engineer, but not equipment itself.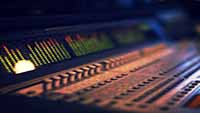 However, you need a good understanding of your system and search for "weak links" periodically. Have you bought a new mixing console, but used the moldy monitors simultaneously? Do you have a distinctive microphone and an old noisy mic preamp?
Nothing works separately, so you should consider that it is more advisable to upgrade the overall quality. Do not be obsessed on one sphere (the best cabinet in the world without a corresponding amplifier ─ just this case).
Curse Adaptable Hearing
Our ears quickly adapt to changes in the equalization even in the perfect room with a good monitors ─ so the sounding of our favorite song equally well for us when playing both from the cheap TV speaker, and the high-class audio system. 
If you're looking for professional service for your music please check my affordable pricing for mixing mastering online services.