It becomes harder to get noticed in TikTok challenges, but the principle doesn't change. It all comes down to an interesting concept, a memorable tune, and a few influencers. However, let's not get ahead of ourselves. This is a step-by-step plan of how to make your music viral on TikTok.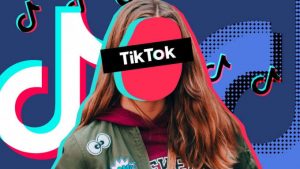 Take your time to understand the trends
Remember that every social media is different. Tiktok has its particularities. If you plan to use it as part of your marketing campaign, you should spend some time analyzing how it works and what is popular on social media.  
Make sure TikTok users have access to your track
We often overlook this detail, but it plays an important role. Since the platform is relatively new, not all publishers have access to it. So you should check whether your distributor cooperates with tiktok or not. 
Download a free pdf containing all useful information on music promotion that you can always keep with you! 
Find the best fifteen-second part of your song
This social media has become popular thanks to its short-video format. Therefore, if you wonder how to make a song go viral on tiktok, our answer is – keep it short. Analyze the track and take note of short sections that could potentially go viral. Ideally, the part you pick should be fifteen seconds or less. There are many things you can try: catchy rhythm or lyrics. If you are launching a challenge, keep in mind that your track should go well with its theme. It must, however, be flexible to give space for different interpretations. 
Search for fresh ideas
Fresh ideas are a driving force of any challenge. You should constantly consider what value your audience will gain from it. How can you make it stand out? How you can make it
entertaining. The video that will set everything in motion should clearly state the main idea of the challenge. Also, consider the creators that will be taking part in your challenge. Does your video encourage your followers to press the replay button? Can they easily recreate it at home? Can it be modified? Eventually, the initial video is nothing more than a blueprint that participants can transform into something new. 
Come up with a witty hashtag
Every trend has a recognizable hashtag. So you should pick a witty, memorable hashtag for your challenge. If everything goes well and your plan is successful, the hashtag will be connected to your music for a while. So choose something you can be proud of.
Determine your potential buyers
By now, you should have a solid understanding of your target market. To determine your tiktok market, you should find points of conversion between your fans and tiktok users in general. For example, your target market in music is people aged between15-30. Tiktok users are mostly aged between 16-24. Then, your target audience is people aged between 16 and 24. Then, you can reach out to tiktok influencers who are well-known among your target group and tell them about your challenge. It is also a good idea to test-drive your concept. Ask them for feedback and follow their advice. You can even try asking them directly how to make your song go viral on tiktok. They can give you valuable recommendations as they have worked with the platform longer than you. And they know what works and what does not.
Plan ahead
That might be the most valuable recommendation we can give you. Some tracks can potentially go viral, but your success will depend on your actions before and after your track has gone viral. Consider how you will drive the users from tiktok to your accounts on other social media and streaming services. And how you will encourage them to stay. Going viral is not the objective here. The objective is to attract attention. It's a small piece of a grand plan or strategy. In case you are not ready to receive this attention, then going viral will not have long-term results on your career. Every song published on the platform has a page with links to the full version on different streaming services. It also links back to the musician's account on tiktok, which can act as a bridge between this platform and your other social media accounts. 
---
Related articles: 
---
Kickstart the challenge
If you have followed all the steps till now, then you are ready to set your plan in motion. If it's successful, congratulations! Now thousands of users will be exposed to your music daily. However, remember that trends are short-lived they are over before you know it. You have very little time to direct all the attention where it needs to go. So thorough preparation is essential. 
Invite your friends and family to be among the first participants. 
When the challenge starts, remember to contact the influencers you have chosen and invite your friends and family to join. It takes about ten videos to launch the trend. 
We hope now you have a better understanding of how to get music viral on tiktok and that you have found these tips helpful.
Any specific topic that you'd want to learn about?
Any other questions? 
Feel free to ask - I'd love to help!