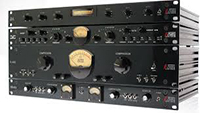 Now, as it was promised, let's consider the most important components of any EDM track in detail.
Kick
It is admittedly stated by professional EDM engineers that Kick drum in a dance music track is a keystone which is literally the backbone of other components. If the producer doesn't give due consideration to its production, the professional music mixing engineer's efforts will fail. It would be more simply to replace an inappropriate Kick for a new one or at least to have the missing elements blended into. Definitely, everyone on their own decides which algorithm of work on a track is the best. Yet it's worth keeping in mind a trick frequently used by EDM engineers– make an original version of bass drum that meets your ideas without getting involved too much into processing its details until the end of the work on the overall song structure. Why? The response is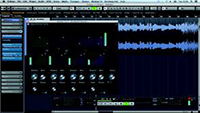 simple. As you know, in professional mixing, absolutely all decisions are taken only for the purposes of the entire song sound. The same principle is fair for music production as well. When the track has been finished, it will be obvious what is necessary to add to the main drum in order to turn it into a star track. Professional online EDM mixing services   engineers often use layering technique by creating their own unique bass drum out of several samples each of which is responsible for one or another characteristic in professional online electronic dance music mixing and mastering services. Despite a unique character of this element, in each single track, there is a characteristic which all EDM kicks share – an evidently expressed transient that has a quick attack as well as gives precise attack. During further mixing this transient will be hard compressed by laying groundwork for track loudness. Even after hard compression (necessary in professional online EDM music mixing mastering services) an appropriate kick won't lose punchiness as well as precise punch.