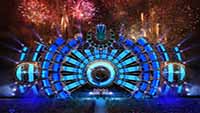 Dance music mixing is a slightly specific subject matter as it's difficult to clearly separate production from mixing services by itself. These two stages are closely related, and although it's commonly believed that many decisions are foremost associated with the work of an mixing distorted guitars, they are indeed in many respects performed by a producer.
In this article, we are trying to look at the process of the creation of a dance track from two sides – producer's and audio engineer's – and to figure out the differences of their work with regard to the creation of EDM songs.
1. The difference of approaches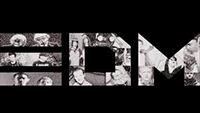 If we speak about most of music styles, a producer, when he recruits a music studio engineer, expects at least a professional's fresh look at a song. Then through processing and building song elements this engineer creates its new picture, depth and general impression on a listener. There's seemingly no reason why he shouldn't do the same in EDM tracks. But…While working with this genre, there's always danger of interposing in the author's main idea whereby breaking his cherished desire. So it's worth making mixing of dance genre carefully keeping the main line specified by a music author.
It's necessary to realize that if an element of a track, for instance, has extremely bright sounding, with probability of 99% did the producer want from audio services to make it like that. By the way, EDM songs in principle have a tendency to aggressively bright sounding. The reasons for it lie in a desire to make a song as loud as possible. If you're interested in to get your music polished professionally - please check our affordable mixing mastering rates.