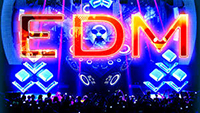 That is why there's rule № 1 for you as an before and after mixing and mastering engineer: first of all to find out your online service client's expectations, talk over the details of the project and your role in it whether your client expects your individual creative decisions or your role is strictly technical services to build a proper balance and to remove frequencies conflicts and that's all.
Without it, the nearest several hours spent in your studio can turn out to be waste of time as the producer won't share your vision of his song. Neither he nor you need it that's why socialize and discuss details at the beginning.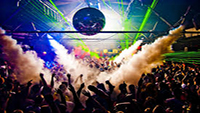 2. Technical complexity of the style
I've already mentioned that there isn't almost any fine line between creation and the creation of a mix in EDM music by itself. Before sending a project, your client spent a good deal of hours on selecting sounds and pre-processing them. An experienced producer has already taken care of making a track as wide and deep as possible, give punchiness to it and other qualities of a perfectly made tune. In fact, you'll get an 85% ready-made song and 15% of the way left you'll have to go what will require a great deal of mixing mastering experience and fine sensation of nuances. Having these you'll be able to achieve sound like in our professional mixing services demos.
There isn't any universal solution to this task except the only one – permanent practice. If you really intend succeeding in electronic music mastering and mixing, do not be too lazy to download some multitracks and get on with it! EDM is a pretty multifaceted genre, and any experience will do you good and will help to avoid a lot of troubles during the work on your future projects.