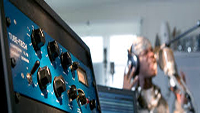 Why ever are emulations of hand-me-down analog devices so popular both at online audio services and home studio engineers? As a matter of fact each DAW initially already had its own set of plugins-compressors, equalizers and so on which would seem made it work good for mixing hip hop vocals. The matter is in "fatness" and "warmth" added to the sound thanks to the chains of transistor and tube technics. It makes it be so desired in each studio.  
In fact the degree of the magic "something" given to a sound by analog equipment is pretty small. I'd even rather say it's hardly noticeable. In technical terms notorious warmth means a degree of saturation, a bit of modulation and a slight signal shift in phase. It's also important that in contrast with 100% digital circuit technique its analog equivalent brings along random abnormalities, irregular variations which literally "tickle" our hearing and make us opt for hardware. Therefore, professional mastering studios are always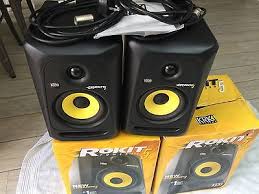 equipped with analog hardware and its emulations.
If it's necessary to add some flavor (or say character) during the work, engineer should definitely make a choice toward vintage devices and emulations. (How that works please hear in our mastering services demos.) Due to processing transparency digital compressor plugin will do best of all. Now most DAW available for engineers are equipped with properly sounding digital plugins of dynamic processing and even with physically modeled vintage compressors. 
3. Processing sequence
The engineers who are going to launch their own studio in the future and are still looking into the specific character of mastering often wonder what processing sequence is like.