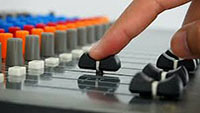 Inability To Listen
Here is the main problem of all the beginners as well as the experienced sound makers. In fact the inability is the only common serious obstacle to create a high quality mix.
The listening ability would help you to hear more than ordinary human being would hear.
To distinguish low/mid/high equalization on tone control equalizer level, to recognize the extensive musical effects and not to ball up the instrumental legibility in mix with its level - now you've got the first steps of being master of a studio sound.
To be professional dance music mixing engineer you have to hear and focus on such things as audio compression, soundstage, sound structure etc. The more you practice your listening skills, the better you hear all the nuances.
Carelessness To The Details
Focusing and listening are quite important qualities to be a mixer, but in this part let's speak about meticulousness and hard work. Any work consists of many small details. If you ignore this fact, you are likely to see something wrong in the end.
A couple of wrong notes, unpleasant resonances or the absence of automation in right place – all of these parameters can turn your perfect mix into awful one. The carelessness to phase and mono compatibility problems, incorrect sound/sample/timbre selection would also result in bad mixes.
Ignorance Of Toolset
I saw people, who changed/alternated several digital audio workstations in a short amount of time, who searched plugins while having better ones, who didn't use hotkeys… I saw many examples of resource & time wasting. Rarely, but some cases were really justified. After all, you won't find «magical» DAWs or plugins, which can turn poor sound into great mix.
Unwillingness To Learn
Being a mixing engineer doesn't mean that you can learn the whole material connected with sound engineering for a couple of years. If you want to be successful, try to develop and increase your knowledge constantly.
Everything is changing. The emergence of new music/sound/technological standards requires non-stop training.
Communication and sharing the information between your experienced colleagues also would act in your favor.
Unfortunately it often happens that a audio engineer is well-educated, his studio is well-equipped, but his sound is actually poor.
If you need professional audio engineer's help please check my pro audio mix master prices per song.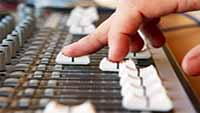 To Rely On Mixing & Mastering 
While Ignoring The Quality Of Source Audio Material
This pitfall is actual not only for sound supervisors, but for musicians, recording engineers and arrangers. 
The low-quality bass or voice wouldn't sound great by means of mixing. 
It's impossible to correct failures in arrangement even with online mixing mastering services. You may only clean unnecessary instrumental/vocal/choir parts. 
The final result is quite predictable, and you shouldn't blame the sound supervisor for that.
Processing 
Audio mixing is the process by which multiple sounds are combined into one or more channels. Do not confuse it with «sound processing with effects»
I heard a lot of tracks spoiled with sound processing.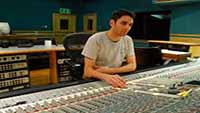 The more I am occupied in sound mixing engineers work the more I see that a high quality sound depends on rational use of audio processing.
In many cases you can manage only with simple HPF/LFP equalization or source signals' level/ panoramic position's manipulation to produce a mix, without spoiling its natural tone. 
Sometimes to get an appropriate sound you need make its processing for hundred times. But the final result is worth it.
If you see something controversial in it, I would repeat once again: not quantity but quality.
The most important is to understand how to use the sound/audio processing efficiently. Be goal-oriented professionals!