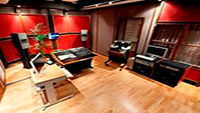 But don't throw your money away buying an expensive 8-channel analog-digital converter like at pro mixing studios. You don't need it if you use a computer and don't record live drums. A 2-channel sound card is more than enough. When choosing a program, ignore the arguments about Logic sounding better than Cubase, but worse than Sonar or vice versa. If you are an arranger/sound engineer working with virtual samplers or synthesizers, you could pick Logic or Cubase. But if you record mostly "live" instruments, your best bet is Nuendo or Samplitude. Working with these DAWs exchanging project files with mixing rap vocals becomes very simple. Anyway, choose whatever is easy and comfortable for you to use.
And now – advice for the experienced
As you know, the process of creating a record includes three steps.
The first one is making an arrangement, performing and recording it. The next one is blending the recorded material and the final step is sound mastering. If we leave out the original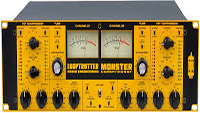 text (musical or poetic), the most important and crucial step is definitely the first one, because that's when the idea and sound of the future work is established. Success of the future record largely depends on the arranger's plan, the performer's energy and his feelings during performance. No matter how fantastic your favorite studio, it can never substitute skill, drive and everything that makes music that awakens your feelings different from a simply well mixed phonogram.

"We'll fix it during mixing and everything will be fine", – these kinds of thoughts are totally wrong. After editing and music mixing sound can become more or less "edible", but if a performer didn't add his emotions and energy to the record, they will never appear.
An experienced engineer will never start mixing unless he is satisfied with the recorded material. If you need your songs professionally prepared to commercial release please check my pricing for professional audio mixing mastering.