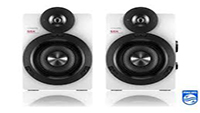 Step 7: See about the room
Imagine that your track is the real space, just not infinite, since our ear can't hear all frequencies in audio. So the more instruments do you put there, the less space remains for each of them at audio mixing. This also happens because of the elements' intersection in the low-mids area (as was mentioned in step 6). In this case, a more thorough work with the equalizer is required during online hip hop mixing and mastering, because the more instruments are involved in music, the harder it is to prevent them from conflicting with each other. If the arrangement and production are done with an understanding of the sounds' positions in space and their next processing in the mixing service, everything becomes a bit easier. You just have to listen to the raw tune and decide which of the sounds have to be put in the foreground and which of them will be "farther" from the listener. The numerous stems should probably be grouped and regarded as a single layered instrument during the equalization on online audio mixing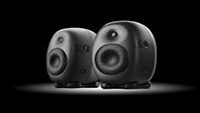 and mastering music services. This approach is frequently used at online audio mixing services with equalization.
Working with the equalizer should resemble solving a jigsaw puzzle – if some frequency in audio is highlighted, the same frequency must be weakened in the other sound, and then they will fit nicely.
A well-known by audioengineers tandem of instruments with the same frequencies range is kick and bass. There is a number of ways to "make them friends"; everything depends on the music genre and an engineer's idea. Of course, this issue is resolved with the help of the equalization, if you amplified the 100Hz area of the bass (thump), then you will need to cut the kick drum in the same range. The same effect can be achieved with the different variations of the sidechain technique, since we are talking about space in music track.